on June 10, 2009. Filed under:
damask
,
labels
,
wrap around labels
For our wedding in November, we used Stardream Metallic envelopes in Ruby. Our invites were, of course, DIY. I love my trusty Canon Pixma MP470, but I just wasn't sure she could handle printing a bajillion addresses on to those fabulously sparkling envelopes. And there was no way I was hand addressing them all with my chicken scratch handwriting. So, what's a girl to do? Wrap around labels! That's what!

Here are some not-so-great photos of completed envelopes with wrap around labels from our wedding.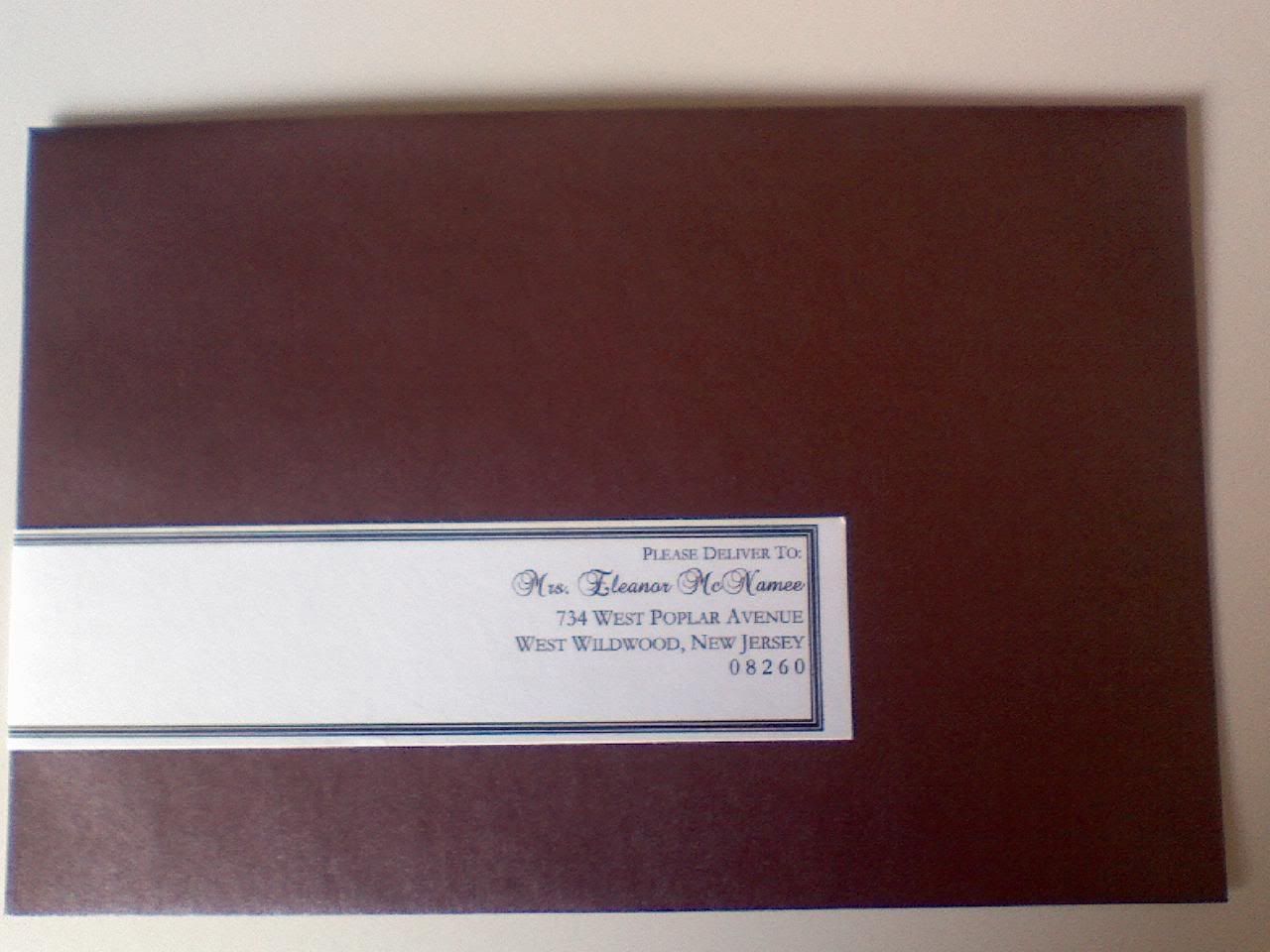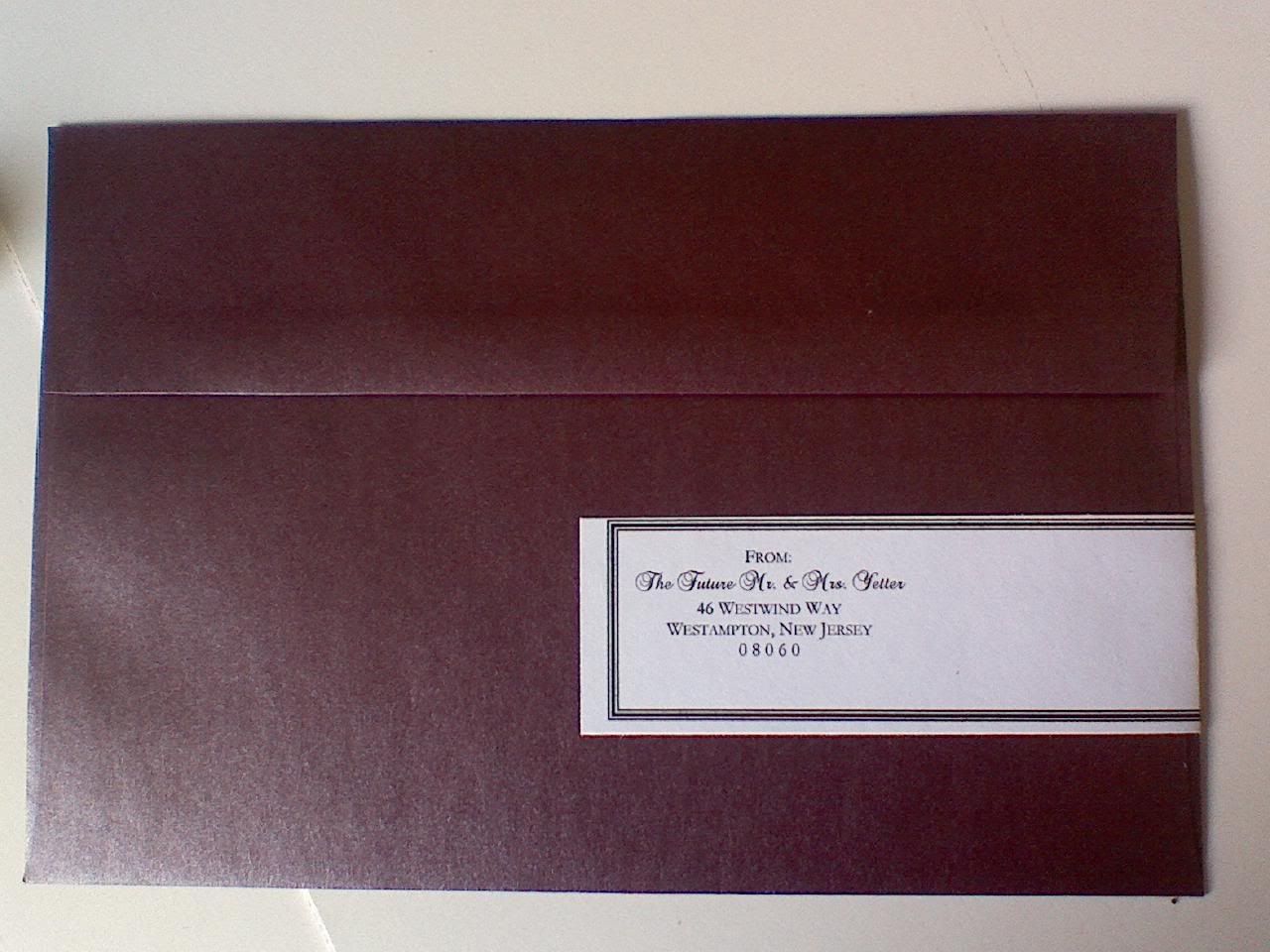 We just listed some wrap around labels in the shop last night. Right now we have 4 different damask patterns to choose from.
Be on the lookout for another set to be listed any day now. The new set will be more "plain jane" than these snazzy damask labels! Here's a sneak preview...